Wall Protection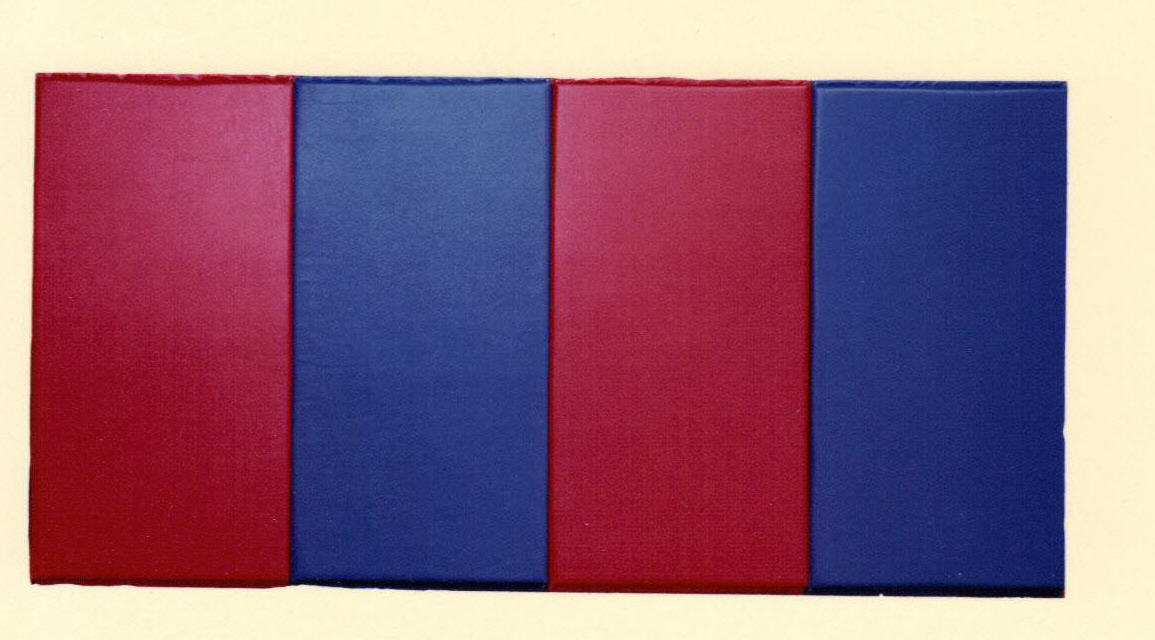 Foam: Prime polyfoam 2" thick with a density of 2 lbs/100 ILD
Covering: 14 oz. polyester reinforced vinyl which is anti-bacterial, anti-fungal, rip resistant, and mildew resistant. This vinyl meets California Fire Marshall standards.
Wood: 7/16" oriented strand board
Colors: Red, white, royal blue, kelly green, yellow, orange, tan, gray, black, maroon, purple, pool blue, navy blue, and forest green.
Standard Sizes: 2' x 4' 2' x 5' 2' x 6'
2' x 7' 2' x 8'
Construction: Foam is laminated to the oriented stand board and is then covered with our reinforced vinyl. A 1" lip is left at the top and bottom of the board to allow for easy attachment to the wall. Z-channel attachments are also available.
Product.........................Model #
2" High Density Foam.......PWP-2
1.25" Polyethylene...........PWP-E
Wall panels are also available that meet Class A smoke spread requirements. Call for more information.